Donations are processed by
2014 Special Events
June, 2014
Look for our Spring newsletter and Membership Drive.
PSA that is airing on WFAN about the Golf Outing.
Special thanks to Chris Lopresti and WFAN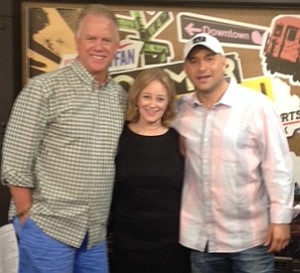 31st Annual Golf Tournament
Friday, August 1, 2014
Wild Turkey Golf Club & Ballyowen Golf Club
Hamburg, New Jersey
Join us for a day of fun and fellowship to raise funds

for NJSOCF's programs to assist our CF community in New Jersey

.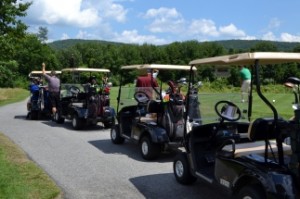 Format for the Tournament
Wild Turkey – Scramble
Ballyowen – Regular
Schedule of Events
Registration 10:30 a.m.
Barbecue Lunch 11:30 a.m.
Shotgun Start 12:45 p.m.
Cocktail Hour 6:00 p.m.
Dinner & Awards 7:00 p.m.
For further information call 973-595-1232 or email das@njsocf.org
November 6, 2014
37th Annual Fall Dinner
Westmount Country Club
Woodland Park, New Jersey
November, 2014
Bowl for CF Awareness
New North Arlington Bowl
North Arlington, New Jersey
Volunteers are urgently needed to help us run these fundraising events and make them a success. Whether it's getting out mailings, soliciting prize donations, or helping out the day of the event, there is plenty do and extra help is always needed.
Call Debra Sikkema at (973) 595-1232 to talk about lending a hand.
---
LISTEN TO DEBBIE DUHAIME  

Board Member Debbie DuHaime talks about the importance of the New Jersey State Organization of Cystic Fibrosis. This sound bite is from STAR 99.1 FM
---
 NJSOCF bowls another strike for "CF Awareness"
thanks to George McDermott and his family, friends and loyal supporters.
The event held at the New North Arlington Bowl
raised over $7,000 for the organization
and raised awareness for Cystic Fibrosis in the community.
WHO WE ARE: The New Jersey State Organization of Cystic Fibrosis was founded in 1977 to provide direct, "hands on" financial assistance to cystic fibrosis patients throughout the state. NJSOCF also provides counseling, referrals and educational materials to patients and their families.
NJSOCF is a not-for-profit organization that uses its donated dollars to purchase the daily necessities of living for patients with the disease. These include prescription drugs, medical equipment, nutritional supplements and extra nutritious foods. Services are available to patients from birth to adulthood. Adult patients receive services through a special state-funded program specifically for adults with cystic fibrosis.
---
OUR MISSION:To ease the heavy financial burdens placed on CF patients and their families and to provide needed information.
---
OUR MOTTO:              "We help them breathe easier!"
---
WHO WE HELP: NJSOCF serves cystic fibrosis patients throughout the state. Services are available for patients from birth through adulthood. NJSOCF's special state-funded adult program provides much-needed direct financial assistance to eligible adults, age 18 and over, who are affected by the disease and qualify for the program.