Top 11 Charities To Donate To In 2023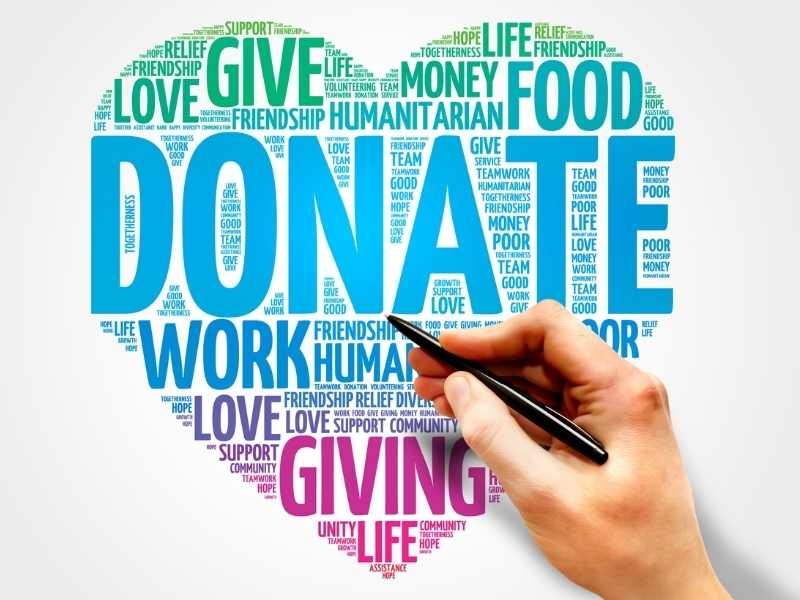 Top 11 Charities To Donate To In 2023
If you are reading this post, you are wondering about the top 11 charities to donate to in 2023. In this article we will explore different charities and the benefit of making a donation to any one of them. We've done a lot of research and have collected data to choose some of the best charities. So let's get started on the topic.
Ranking Some Of The World's Best Charities
To start, there must be a sort of ranking system, in other words there needs to be a ruler in which to measure what makes a charity more proficient, or more widely known, or has the biggest impact on their causes. With, CharityWatch and Charity Navigator results from a study done recently that ranked the most popular charities on a scale of one to over two hundred. Taking that information, plus social media hits and tie the expertise of Dr. Rebecca Riccio into the package and we have a rating scale. 
Using that scale with some real-world conversation data to add additional research, here is a compiled list of ten best charities to donate to in 2023. You can also read up beforehand and learn about the many benefits of donating to charity here.
11 Amazing Charities To Consider Making A Donation To In 2023
CHARITY #1: New Jersey State Organization of Cystic Fibrosis (NJSOCF)
Their website: https://www.njsocf.org/
The New Jersey State Organization of Cystic Fibrosis is one of the best organizations you can donate to if you're looking for a great charity in 2023. Founded by Estelle Sikkema, a visionary of her time, NJSOCF strives to provide resources, financial assistance, pharmaceutical aide and counseling to those suffering with this terrible disorder.
If you are interested in making a donation to this excellent charity, please contact NJSOCF or make a donation on this page. You can also make a donation here or a cystic fibrosis tribute donation here.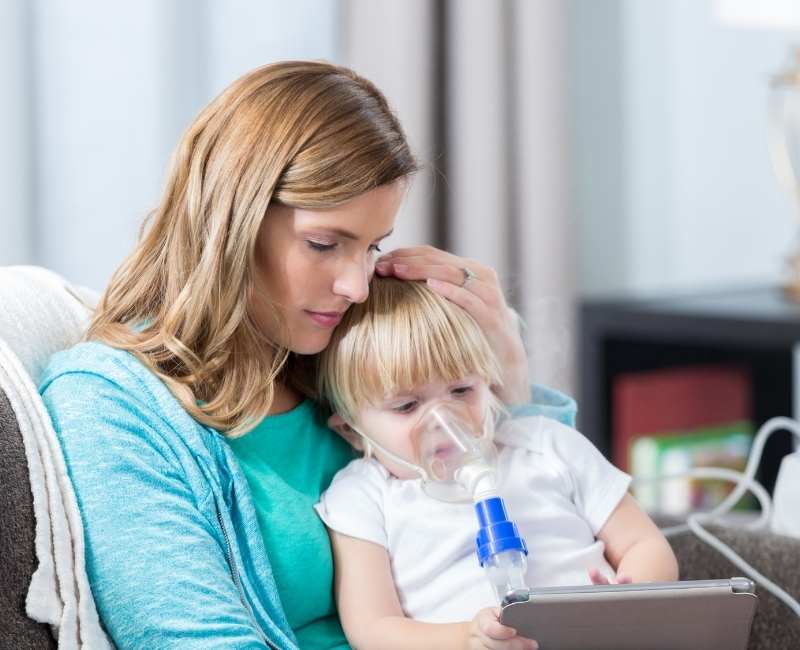 CHARITY #2: Native American Rights Fund
Their website: https://narf.org/
Considering recent conflict amongst religious faiths, boarding school investigations, this is a time for healing and NARF is at the heart of the issue. This non-profit 501c (3) organization has been created to lend legal aide to the North American tribes in their work towards civil liberties and rights, land protection, and now Boarding school healing projects.
CHARITY # 3: Animal Welfare Institute
Their website: https://awionline.org/
In an effort to end animal cruelty it takes a clear and positive vision to change things for the better, Christine Stevens has that will to change how animals are treated in everyday life. After founding this non-profit in 1951, it has become a leading foundation in the fair treatment of all living animals on earth. The United States has recently made major changes to congressional law that protect animals from cruelty, fur trade abuse, in humane trapping practices, and unnecessary scientific or otherwise experimentation.
CHARITY #4: All Hands and Hearts
Their website: https://www.allhandsandhearts.org/
When there is a disaster, this 501c (3) non-profit will be there with community-inspired and volunteer-powered disaster relief. In leu of the natural disasters that have hit the eastern seaboard of the United States, the tornadoes in the middle of the country, wildfires in the western forest lands of America; there is need of non-discriminatory organizations like this one to help heal the communities effected by these traumatic events.
CHARITY #5: Semper Fi & America's Fund
Their website: https://thefund.org/
There are many service men and women that come back from military service, will have need of mental health help as they learn to deal with the effects of PTSD (Post Traumatic Stress Disorder) and other health issues that occurred during combat service. In an effort to save soldiers' lives and give them the resources to readjust to civilian life.
CHARITY #6: Concerns of Police Survivors
Their website: https://www.concernsofpolicesurvivors.org/
There is a current trend in public shootings that have occurred in the United States, in those incidents have been casualties and more often than not the fallen will have a family at home. This 501c (3) non-profit helps with the loss of a loved one or other traumatic events that occur during the line of duty.
CHARITY #7: Tunnel to Towers Foundation
Their website: https://t2t.org/
Since the terrorism event that took place on September eleventh, 2011 this organization has taken up the call to help our military service people and first responders get the homes, health care, and respect they deserve. Even as natural disasters strike, like that of Hurricane Ian, this 501c (3) non-profit works to make a difference in the lives of those that donated portions of their lives to serve the communities and country they love.
CHARITY #8: World Central Kitchen
Their website: https://wck.org/
With the belief that food is a universal human right, this 501c (3) non-profit aims to feed the world and eradicate human hunger. Even as events unfold in war-torn Ukraine, this organization has gotten food to refugees and those affected by the bombings in Eastern Europe. With relief teams all over the globe, this organization will be the group to donate to if fighting world hunger is important to you.
CHARITY #9: World Resources Institute
Their website: https://www.wri.org/
This institute believes in a utopia future where there is a better way, a future that with some effort would in effect be a catalyst to systematic changes to promote economic growth, reduce inequality, unite communities, and ensure the survival of the natural places and wonders around the world. Using a international network of partners, the institute has collected data and tracked natural events around the globe in order to better understand the workings of our planet and devise a plan for the future of its inhabitants.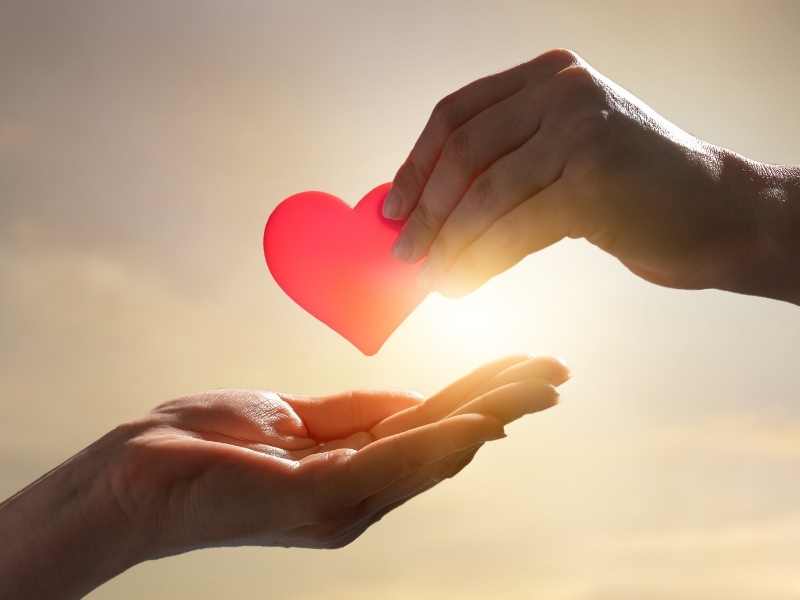 CHARITY # 10: Equal Justice Initiative
Their website: https://eji.org/
There has been an exposure of the policing and prison systems in the United States and this 501c (3) non-profit organization seeks to eliminate those embarrassments and fix the abuses and mistakes made by the court of law here in the America. The resources collected are distributed to legal teams needed in rural impoverished areas and provides research and recommendations to local governments and policy makers on ways to reform the criminal justice system here in the United States.
CHARITY # 11: Rotary Foundation of Rotary International
Their website: https://www.rotary.org/
This is an international neighborhood project and organization that strives to promote integrity and advance the world's understanding through goodwill and peaceful communal, business, and professional relationships. To unite the world, create positive and everlasting changes that will benefit the world today and for the future generations to come. Diversity, Equity, and Inclusion.
Final thoughts: Top 11 Charities To Donate To In 2023
These are just some of the national and internationally recognized organizations that are making a difference in people's lives right now. There are however local charities to consider and to find those takes a mere half hour research project to find one in your neighborhood.
For example, NJ has the NJSOCF or New Jersey State Organization of Cystic Fibrosis. We hope you have a much better understanding of the charities to donate to in 2023 and wish you all the best.